Domingo:
9:30 a 11:00 am  Servicio de adoración.  Habrá música, la predicación de la Palabra de Dios, Todo para la familia
El primer y el tercer domingo de cada mes hay Estudios Bíblicos para damas y para hombres después del servicio de adoración
lugar: Orchard Baptist Church, 301 N. Orchard Ave, Vacaville, CA 95688
Llame a Steve o Karen Borders para más información y para el horario de otros reuniones en casas.   Nosotros hablamos español.        707.724.8152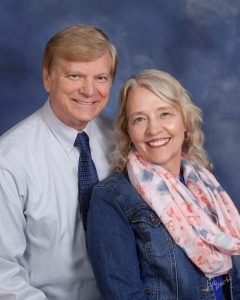 Please contact the church office or Steve & Karen directly for more information.
Steve & Karen Borders
steveborders@abwe.cc
Cell phone:  (661) 678-3312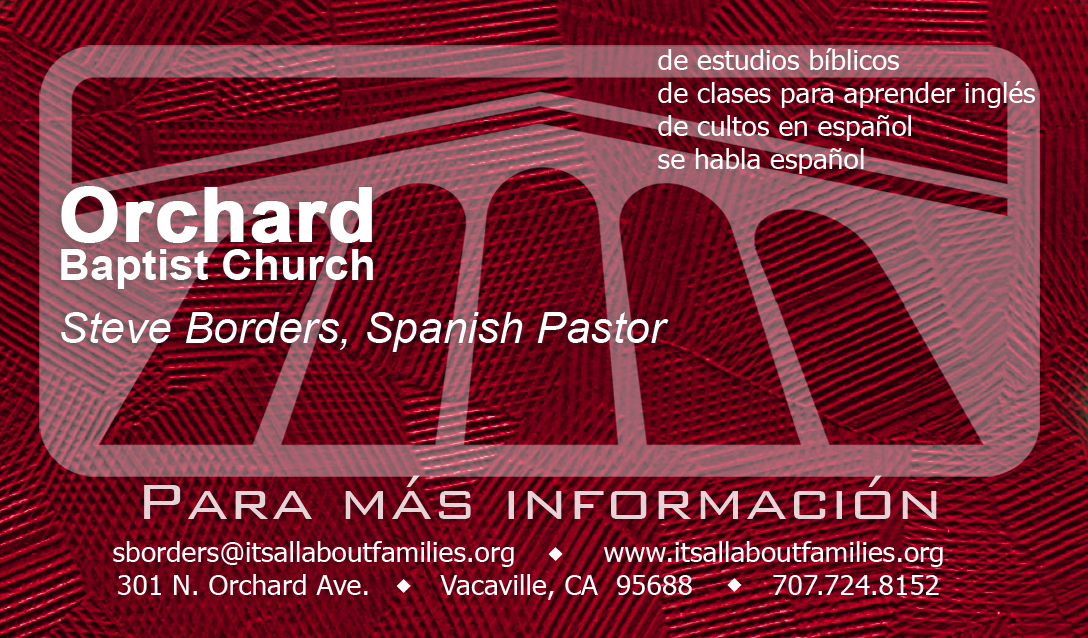 Have questions?
Please don't hesitate to contact us if you need anything or just want to say hi!